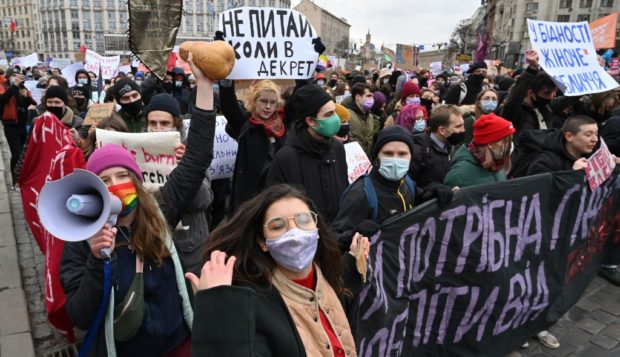 KIEV — Nearly 2,000 people marked International Women's Day in Kiev Monday with a march demanding that Ukraine ratify the Istanbul Convention against domestic abuse.
The demonstrators, mainly women, carried signs that read "No to domestic violence" and "I am allergic to patriarchy".
Ukraine signed the Istanbul Convention in 2011 but has yet to ratify it. The document is aimed at fighting the abuse of women, in particular domestic violence.
But religious groups in Ukraine have criticized attempts to introduce the notion of gender in national legislation, saying it threatens traditional family values.
The rally was protected by a large police presence and officers arreste…
Keep on reading: Ukrainian women march against domestic abuse