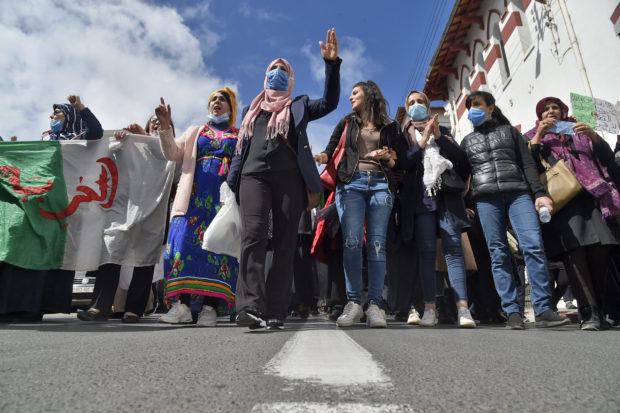 ALGIERS — Hundreds of women marched Monday in the Algerian capital to protest against a family code many consider demeaning, as they marked International Women's Day in the conservative country.
The family code is the general law that governs family and property relations in Algeria.
Adopted in 1984 and revised in 2005, it is inspired from Islamic sharia law and seen by many rights groups as anti-constitutional, because it does not respect equality between citizens.
Women held up banners calling on authorities to abrogate the "infamous" code and other signs saying they were marching "for change", AFP reporters said.
Feminists say that under the code women's rights are l…
Keep on reading: Algerian women hit the streets demanding equal rights