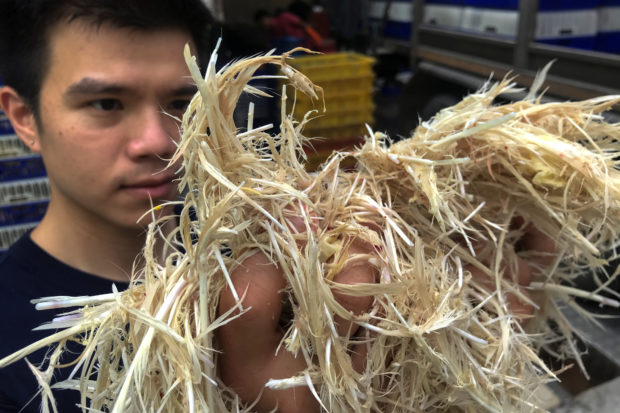 BANGKOK/NAKHON PATHOM, Thailand — When Sorawut Kittibanthorn was looking for new types of waste to recycle, the then London-based student was drawn to the millions of tons of chicken feathers being discarded each year.
Now back in his homeland of Thailand, the 30-year-old is seeking funding to continue his research into how best to convert the nutrient component found in the feathers into a powder that can be transformed into a lean, protein-rich source of edible food.
"Chicken feather contains protein and if we are able to serve this protein to others in the world, the demand from everyone… will help reduce waste," Sorawut told Reuters.
Indeed the potential appears huge…
Keep on reading: Thai researcher wonders if chicken feathers on the menu might fly