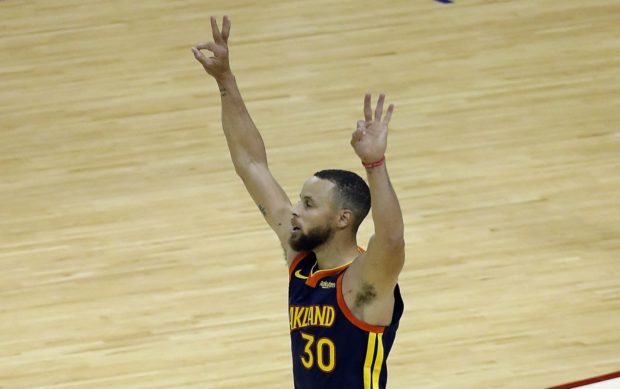 Steph Curry had his NBA-best ninth 40-plus scoring game, finishing with 41 as the visiting Golden State Warriors bolstered their play-in chances with a 123-108 victory over the New Orleans Pelicans on Monday night.
Curry scored 17 points as the Warriors dominated the first quarter and he answered every time the Pelicans got within striking distance, making 14-of-26 field goals, including 8-of-18 3-pointers.
Draymond Green added 10 points, 15 assists and 13 rebounds, Andrew Wiggins scored 26, Juan Toscano-Anderson had 14 points and Jordan Poole 11 for the Warriors.
Another 40+ point outing for Steph!

41 PTS | 8 3PM | 8 AST pic.twitter.com/9urFYBIDia

— NBA (@NBA) May 4, 2021
The victory kept Golden State (33-32) ahead of 10th-place …
Keep on reading: Steph Curry scores 41 as Warriors roast Pelicans