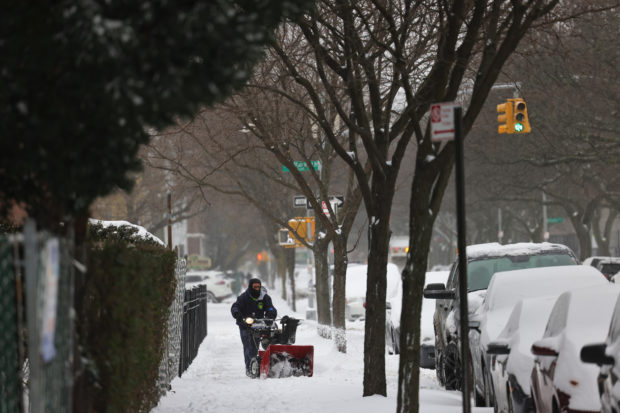 New York, United States — Children skipped online classes to sled and adults glided on cross-country skis Thursday as New York's heaviest snowfall in years brought some relief from the coronavirus pandemic but piled more misery on restaurants and businesses.
New Yorkers, used to staring at the same scenes outside their windows during this year's shutdown, woke to something new to look at: a blanket of the white from a major winter storm.
"It's nice to have this bit of a winter wonderland amid the doldrums of staying at home," said Marlowe Johnson, pushing his two young daughters on a sled down a small hill in Central Park.
"They've grown accustomed to their Zoom classes for sc…
Keep on reading: Snow brings joy, and misery, to pandemic-weary New York