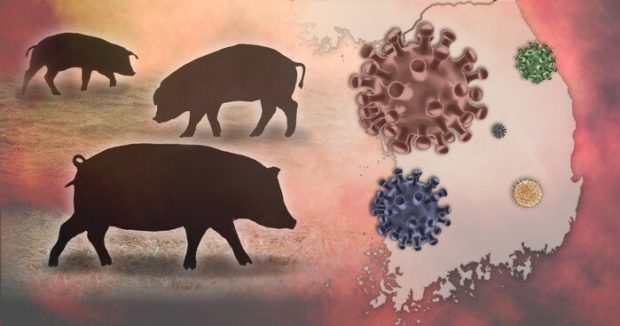 SEOUL — South Korea's agricultural ministry said Tuesday it has further beefed up measures against African swine fever (ASF), including installing more fences, as infections among wild boars could lead to another wave of the pandemic at pig farms.
South Korea has so far identified 898 cases of ASF from wild boars from the inter-Korean border areas since October last year, according to the Ministry of Agriculture, Food, and Rural Affairs.
"Recently, infected wild boars have been found outside of the fenced area. This could lead to more infections among domestic pigs as well," a ministry official said.
ASF does not affect humans but is deadly to pigs. There is curr…
Keep on reading: S. Korea further ups guard against ASF as cases from wild boars continue to swell