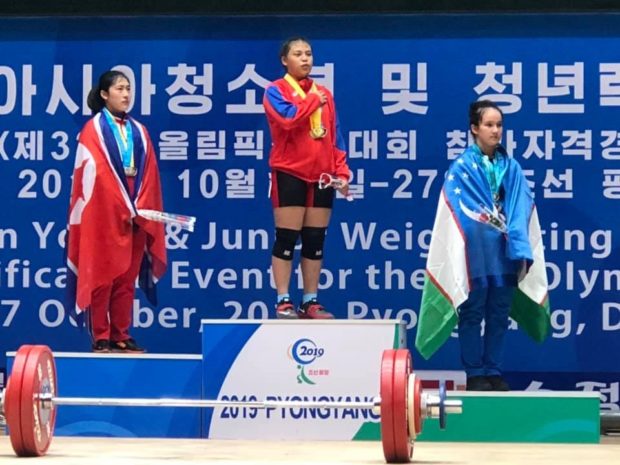 MANILA, Philippines–Vanessa Sarno caught the attention of Hidilyn Diaz five years ago when, as a 12-year-old newbie, she would train and walk around barefooted.
Having come to Manila for the first time from her hometown of Tagbilaran, Sarno didn't have shoes for training so the eventual Olympic silver medalist gave her a pair to use.
It was a gesture that proved symbolic for Sarno, now considered a candidate to be an heir apparent of Diaz. She has since won two gold and two silver medals in the Asian Youth last year in North Korea.
And just recently, she captured three gold medals in the International Weightlifting Federation Online Youth World Cup.
That prompted Samahan…
Keep on reading: NSA working on Sarno wild card in Tokyo Olympics