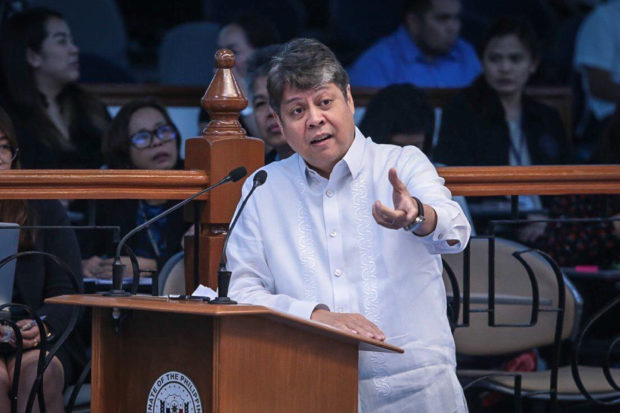 MANILA, Philippines — Health Secretary Francisco Duque III could face graft charges should it be proven that he mishandled the Pfizer COVID-19 vaccine deal, Senator Francis Pangilinan said Thursday.
"Kung totoo ito na nagkulang ang DOH (Department of Health),gross and inexcusable negligence sa anti-graft law ang posibleng kaso," Pangilinan said in a message to reporters.
(If it's true that the DOH was negligent, cases of gross and inexcusablenegligence under the anti-grant law can be filed.)
"Huwag naman sana na may issue ng 'kickvacc' sa dropping of the ball ng Pfizer vaccine procurement," he added.
(I hope the dropping of the ball on the Pfizer vaccine procurement was not…
Keep on reading: 'Kickvacc?' Duque may face graft raps if proven he mishandled Pfizer deal, says Kiko