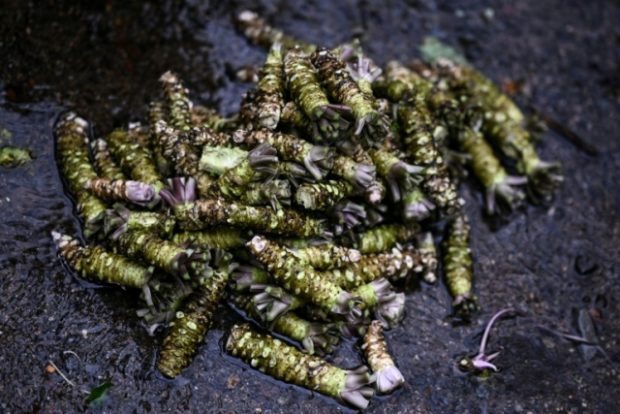 If you've eaten sushi, you might assume you've tried wasabi. But chances are it was an artificial version that Japanese growers say is a world away from their "green gold."
Unlike the spicy neon concoction familiar to many fans of Japanese cuisine, which is in fact made from horseradish, real wasabi is pale-green and offers a complex, mildly piquant flavor.
But even in Japan, it's not common fare. That's because the knobbly root is so difficult to grow, and consequently expensive to buy, with most of it snapped up by wholesalers.
"The most important requirement is crystal-clear water, in abundance," Yoshihiro Shioya, 62, told AFP as he pulled a wasabi root from the sodden so…
Keep on reading: Japan's wasabi producers farm 'green gold'