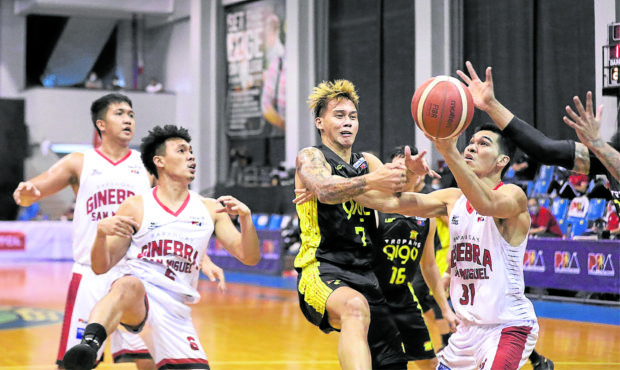 TNT coach Bong Ravena said the Tropang Giga pretty much secured its immediate future with the likes of RR Pogoy, Troy Rosario and Poy Erram.
Erram was pleasantly surprised to find his name on that list.
"I'm really honored that they look at me with such high regard, that they want me for a long time," he told the Inquirer in Filipino. "That's enough reason for me to do even better."
Erram has become one of the premier big men after his breakout performance with Blackwater. So prolific was Erram that he eventually found himself being tapped for national team duty.
He landed at TNT through a dragging three-team deal that finally pushed through last February. Erram didn't have e…
Keep on reading: Erram credits Guiao for improving his game