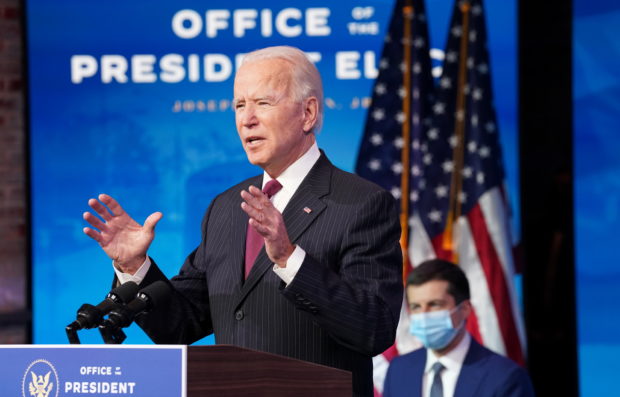 WILMINGTON, Del. — President-elect Joe Biden will get the coronavirus vaccine as soon as next week, transition officials said on Wednesday, as U.S. authorities try to build public confidence in a measure that promises to stanch the deadly pandemic.
Vice President Mike Pence will get the vaccine on Friday, the White House said.
Both men will receive the shot publicly in an effort to boost confidence in the safety of the vaccine, which will become widely available to the public next year.
"I don't want to get ahead of the line but I want to make sure that we demonstrate to the American people that it is safe to take," Biden said at an event earlier on Wednesday. Biden, 78, i…
Keep on reading: Biden to get COVID-19 vaccine next week, Pence to receive it Friday