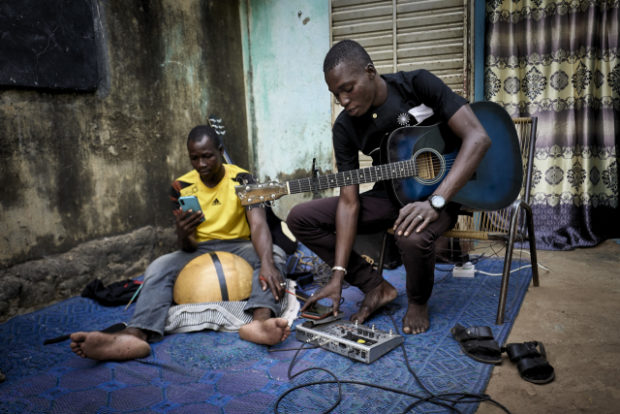 Ali Traore, dressed in black, sits down to record in his lively courtyard in Mali's capital Bamako, with children frolicking on the dirt ground between parked mopeds and stray jerrycans.
He starts to strum an acoustic guitar and sing of his longing for the desert dunes around his native Niafunke, a town in the center of the turbulent Sahel state.
A drummer sitting on an indigo-blue mat beside him keeps the beat on a calabash, as Traore, 26, breaks into a smile mid-song.
He is recording the jam session on his smartphone and will later send the file via WhatsApp to his producer in Portland, Oregon, in the United States.
"A label from Mali can't take you to the United States…
Keep on reading: WhatsApp recordings throw lifeline to Sahel artists