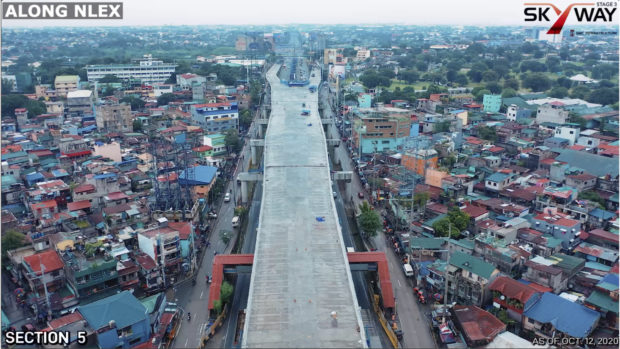 Food, drinks and infrastructure conglomerate San Miguel Corp. (SMC) is opening today the 18-kilometer Skyway Stage 3 elevated expressway from Makati City to Quezon City in Metro Manila.
SMC said four lanes would be initially opened on Tuesday and all seven lanes usable by Jan. 14 next year.
Toll fees, earlier estimated at up to P90 for the entire stretch, would be waived for one month, the company said in a statement on Monday.
"While this is only a partial opening, given the scale and importance of this project, this is a very significant development," SMC president Ramon S. Ang said.
While emphasizing that Skyway Stage 3 is a private sector project built and financed by SMC…
Keep on reading: Skyway Stage 3 to open today; toll fee waived for a month