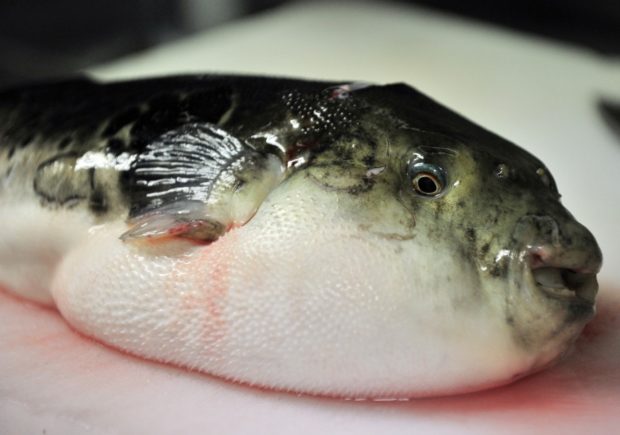 TACLOBAN CITY—Three persons died after eating puffer fish in Tabango town, Leyte on Monday (Dec. 28).
Restituto Sumalinog, 63; Lucricia Anislagon, 49; and Ramil Catam-isan, 40—all residents of the village of Tabling—were brought to the Tabango District Hospital but died there.
Four others who ate puffer fish were confined at the Leyte Provincial Hospital based in Palo town.
Puffer fish carries the toxin tetrodoxin which, according to an article in National Geographic, was 1,200 times more poisonous than cyanide. The NatGeo article said there's enough toxin in one puffer fish to kill 30 adults and there is no known antidote.
In Japan, puffer fish is served raw but only a…
Keep on reading: Puffer fish kills 3 in Leyte town