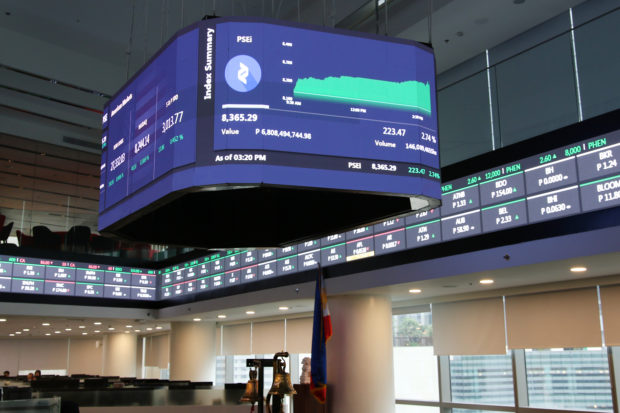 After surging to a 10-month high, the local stock barometer took a breather on Thursday as a market barrier loomed at the 7,300 mark.
The main-share Philippine Stock Exchange index (PSEi) slipped by 1.68 points or 0.02 percent to close at 7,298.02.
"The PSEi ended flat on last-minute buying as the majority of investors remain confident and are willing to stay in the market, evident in the above average trading volumes that we continue to see. Prices of blue chips were lower earlier in the session but then recovered toward the close," said Christopher Mangun, head of research at AAA Equities.
"The general trend of the PSEi remains sideways as volatility has died down on blue chip…
Keep on reading: PSEi closes slightly down