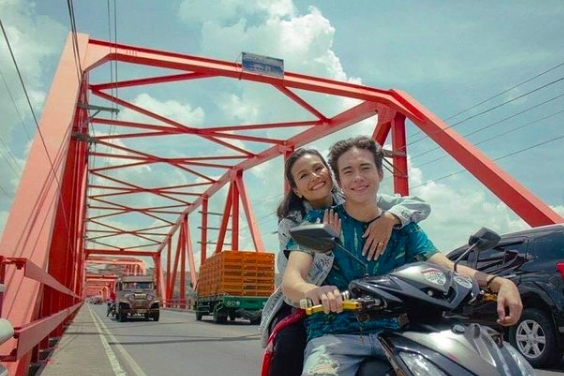 While the spotlight is on Cagayan Valley because of floods that have devastated the province, the web series "Loving Emily" casts the province in a different light.
Iza Calzado, who plays the title character in the iWant TFC original series, paid tribute to Cagayan after the show premiered yesterday, Nov. 18.
She shared photos on Instagram of sights in Tuguegarao City, including Buntun Bridge, where she and her costar Jameson Blake rode through on a motorcycle.
The bridge has been a different sight recently: after Typhoon Ulysses, the Cagayan River rose past the critical level of 12 meters on Buntun Bridge.
View this post on Instagram
…
Keep on reading: LOOK: Cagayan before the floods captured in Iza Calzado series 'Loving Emily'