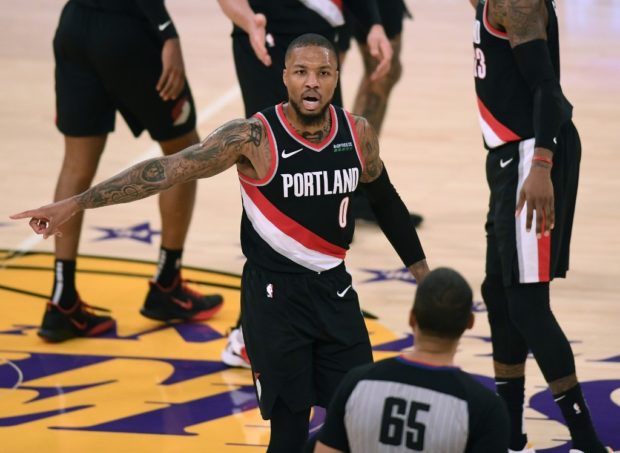 Damian Lillard scored 31 points and Gary Trent Jr. had 28, leading the visiting Portland Trail Blazers to a 115-107 victory over the Los Angeles Lakers on Monday night.
Trent came off the bench to convert 10 of 14 shots, including 7 of 11 from 3-point range. Lillard hit half of his 10 3-point attempts.
CJ McCollum contributed 20 points and 11 rebounds for Portland. Enes Kanter collected 12 points and 14 rebounds while Jusuf Nurkic added 10 points and 12 boards.
LeBron James had 29 points, nine rebounds and six assists for the Lakers, who were playing for the second time in as many nights. Dennis Schroder had 24 points, Kentavious Caldwell-Pope scored 14 and Anthony Davis, wh…
Keep on reading: Lillard pours in 31 as Blazers beat Lakers