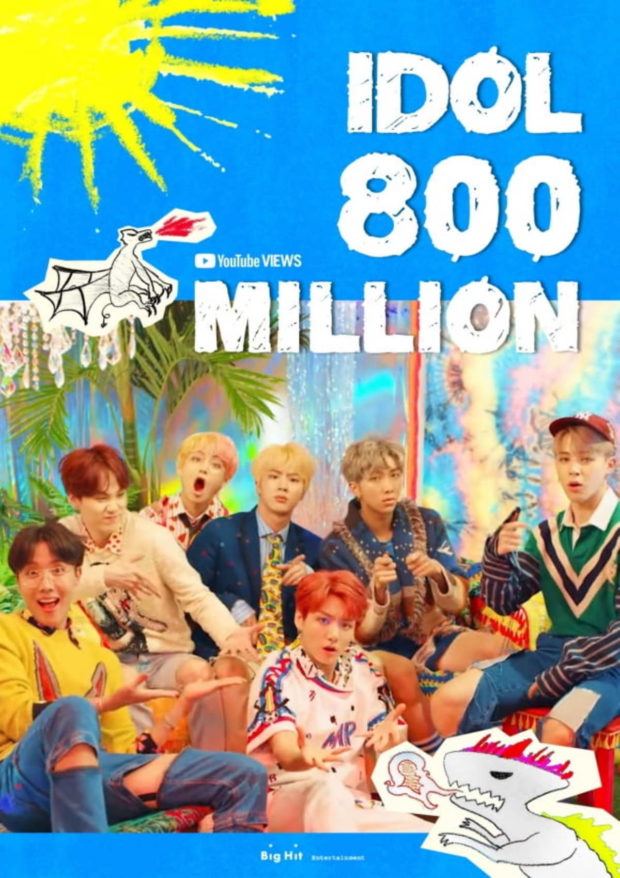 The music video of "Idol," K-pop superstar BTS' 2018 hit song, has surpassed 800 million views on YouTube, its agency said Thursday.
The video reached the milestone at around 6:14 p.m. Wednesday (Seoul time), just a day after the BTS music video "MIC Drop (Steve Aoki Remix) topped 800 million views, according to Big Hit Entertainment.
Big Hit said the 2018 song has exceeded 900 million views when including another version of the "Idol" music video featuring American pop star Nicki Minaj.
BTS now has five music videos that have more than 800 million YouTube views, including "MIC Drop (Steve Aoki Remix)," "Fake Love," "DNA" and "Boy w…
Keep on reading: 'Idol' becomes 5th BTS music video to hit 800M YouTube views