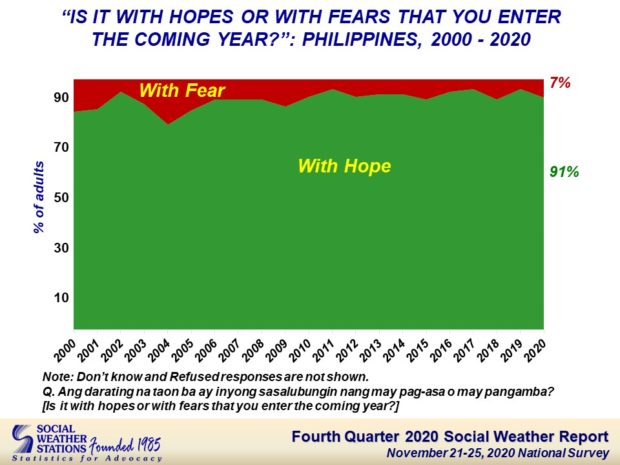 MANILA, Philippines — Ninety-one percent of adult Filipinos are entering 2021 with hope instead of fear, according to the latest Social Weather Stations (SWS) survey released Tuesday.
SWS' latest survey also showed that the remaining seven percent will enter the New Year with fear.
But the 91 percent of optimistic Filipinos, SWS said, is five points down compared to the 96 percent recorded in 2019, and the lowest since the pollster's record of 89 percent back in 2009.
The seven percent of people who said they will enter 2021 with fear, meanwhile, are three points up from 2019's record of four percent.
According to the SWS, those who said they a…
Keep on reading: 91% of Filipinos to welcome 2021 with hope, latest SWS survey says