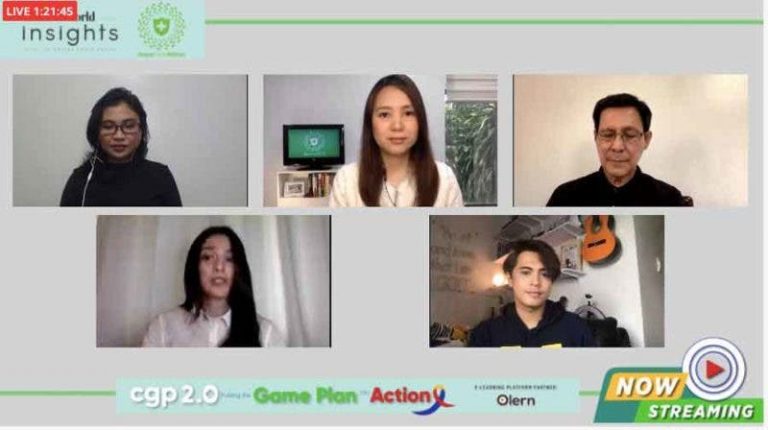 "Over 140,000 Filipinos were diagnosed with cancer in 2018, with around 86,000 deaths recorded."
These were the statistics presented by Dr. Buenaventura Ramos Jr., President of the Philippine Society of Medical Oncology (PSMO), gleaned from the World Health Organization's Global Cancer Observatory (GCO), to kick off an insightful and spirited discussion on battling cancer in the country, recently held via a Facebook Live session titled "Cancer Game Plan (CGP) 2.0: Putting the Game Plan into Action."
Ramos gave an overview of the current burden of the disease in the Philippines, noting that these are alarming numbers, with around 200 or more people dying daily because of cancer.
The roundtable session by Hope From Within, a multi-stakeholder cancer advocacy group led by MSD in the Philippines, also featured speakers Ivan Arota of AC Health from the Ayala Group, and Nina Corpuz, broadcast journalist and Cancer Game Plan Report PH Ambassador.
Hope from Within's roster of celebrity ambassadors shared their experiences to inspire cancer patients, caregivers and advocates alike.
Hope From Within describes immunotherapy as a breakthrough treatment that strengthens the immune system – enabling it to recognize, remember and fight cancer cells. The treatment, applied through an immune checkpoint blocker, may help slow down or stop the growth of cancer cells in the patient's body, boosting overall survival and improving the quality of life.
Voices of Hope ambassadors Tirso Cruz 3rd, Ariella Arida and Marlo Mortel gave testimony to the importance of early detection through testing to increase cancer survival rates, and called for action to fully implement laws that would help cancer patients and carers.
The webinar can be rewatched on the official Hope From Within Facebook page.